Maxim Bezeka: "Ignorantia non est argumentum"
People can draw conclusions about what they know. And the less information we have, the easier it is to form a position. Socrates expressed such an idea thousands of years ago, but this did not prevent humanity from making the same mistake over and over again throughout its history.
Socrates said, "I know that I know nothing."
It is not a rudimentary quote. Our worldview can be represented as a circle. With new knowledge, the world is expanding, and so does the circle. The more we learn about the world, the more unknown it reveals.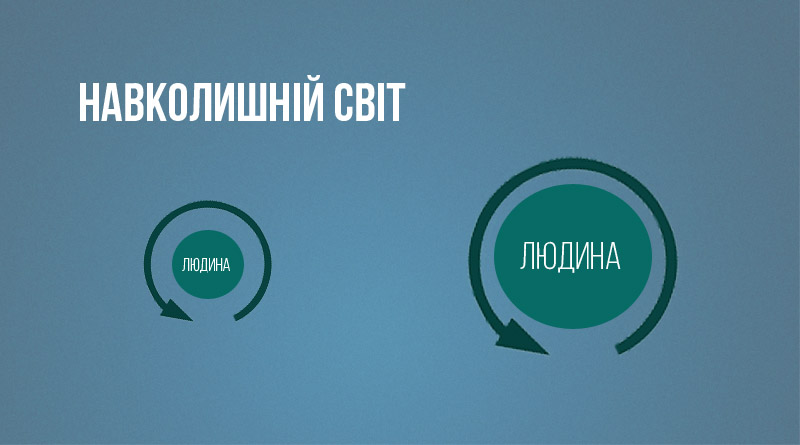 Vise versa, the less we know, the more self-confidence we possess. It is what I would like to talk about. In particular, I'd like to talk about agriculture in Ukraine. "Fertile lands are the greatest wealth Ukrainians have," they say almost every day at schools. But what do we know about our villages? The first thing that comes to mind is adolescents with alcohol bottles in their hands standing near their moped at a local store. Right?
However, there is a different village that we don't know. It is a village where it is possible to run an efficient business and where it is comfortable to live. Starting your business there is much easier than in a big city.
This village doesn't cease to exist, even if we don't know about it.
The information field works in a way that we don't pay attention to unnecessary little things. As a result, we are interested in the length of the conversation between Trump and Putin, Tymoshenko's clothes, or another fight in the Verkhovna Rada. Unfortunately, there is no space for significant things.
Meanwhile, it's been a few years since a colonel from Turkey opened a sheep breeding farm in the village in Rivne region; in the Zakarpattia, the farm plans to grow up to 10 tons of snails per year. There are large rice fields in the Odessa region, and six years ago in Cherkassy region, two young downshifters created a small eco-farm from scratch, and now they are selling it for several tens of thousand dollars.
Ecological products are becoming more and more popular because manufacturers don't use antibiotics and chemical additives. Whole Ukrainian families leave the city and move to the village to start a new business. Goat and sheep farms, cheese farms appear. The products made on these farms are in high demand in the cities.
We used to follow the events in the ATO, but how to be a farmer in the frontline Ukrainian territories? We do not ask ourselves such questions because a relationship between Melanie and Donald Trump is more important to us.
However, we are convinced that the village in Ukraine is dying and there are no prospects. Maybe there are things we don't know?
"Ignorantia non est argumentum" – Ignorance is no argument. If we don't want to become caveman regarding our ability to think, we must know and understand what's important.
The agrarian sector is perhaps the only one that actively uses innovative technologies in Ukraine. Any reporting on farms is led in electronic form, and nowadays it is almost impossible to meet even a small farmer without a modern smartphone.
The editorial office of "News Agro Center" aims to show the life of farmers in Ukraine and share information on farming. Also, the first program about the village for common people "La Selo" is getting ready to launch, as its team travels Ukrainian farms.
Stay up-to-date with our news. We are always ready to cooperate, so please email us at [email protected]
Maxim Bezeka, editor-in-chief of "News Agro Center", director of the program "La Selo".
Editorial office may not agree with author's opinion. If you want to place an article in the "Blogs" section, read the publication rules and email us at [email protected]