There is a unique farm in Zhytomyr region, where organic chickens are raised and worms are grown (video)
There's a unique organic farm in Zhytomyr region. At the "Dasha" farm chickens are raised, and cucumbers, raspberries, and blueberries are grown. All products are certified organic, writes "Agro-Center".
Alexander Scherbyna is the owner of the farm. He was inspired to engage in farming by childhood memories. As a child, he spent a lot of time in the village and helped his grandparents to manage their farm.
There are about 700 organic chickens that give organic eggs on the farm. Also, cucumbers, blueberries, and raspberries are grown here, and special Californian worms recycle waste into humus. Organic chickens have special living conditions and nutrition. On the "Dacha" farm, the chickens walk freely and are fed with organic grain, chalk, and seashells.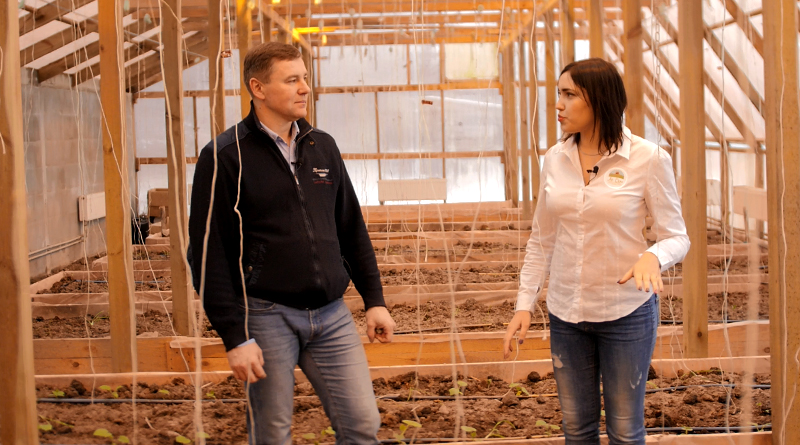 "Our chickens are organic. We raise them for organic eggs. We buy grain from organic producers. We can grow it ourselves but luckily it isn't necessary,"
shared the farmer.
According to standards of organic production, chickens cannot be kept in closed cages. One square meter should be allocated for 6 chickens. The farmer said that one rooster is enough for 10-20 chickens.
At the farm, there are unique California worms that process waste into humus. We use it as a fertilizer.
"We bring food waste like carrot, beet, potato skins from the kitchen. The worms process it into organic humus, which we use to nourish our plants."
The farmer said that obtaining an organic production certificate isn't difficult. You must contact a competent authority and meet all requirements. The certificate must specify the expiration date and the complete list of products it includes.