John Deere Presented a New Series of Productive Tractors
The press service of John Deere, an American manufacturer of agricultural machinery, announced the release of a new series of productive 6M tractors, writes "Agro-Center" with a reference to "Traktorist".
All 6M Series tractors feature a newly designed cabin. Improved sound insulation has achieved noise levels of up to 70 dB (A). All important controls are on the updated right console. Models with CommandQuad transmission can optionally be equipped with Compact CommandArm and the controls will be on the armrest. The cabin has a mechanical suspension. The front axle has an independent TLS suspension. Circular LED lighting allows farmers to work at night.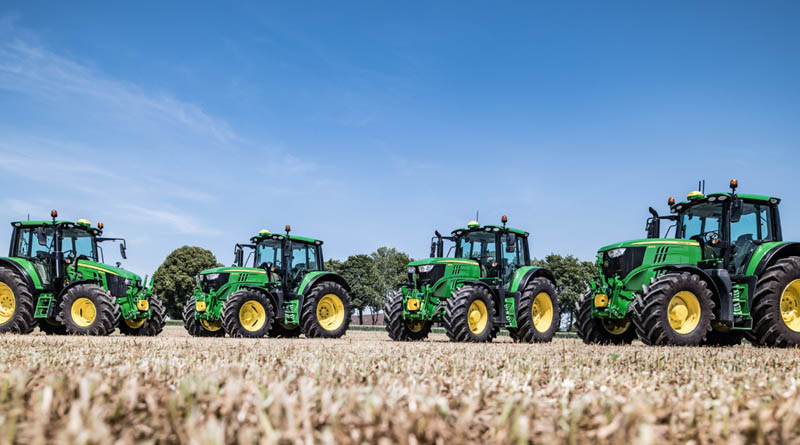 The new tractors feature up to four mechanical or electric SCVs. John Deere 6M tractors with electric valves are available for the first time. Switches on the electro-hydraulic control lever are fully programmable. The pushbutton switch can be used to change the direction of travel using both electro-hydraulic and mechanical levers.