A cow gave birth to triplets twice during a farmer's life (photo)
At a farm of a 67-year-old Joe Collingbourne, a cow gave birth to triplets for the second time. Tree calves are born once in 100 thousand cases, writes Agro-Center with reference to Dailymail.
For the first time, triplets were born in 1983, when a daughter of the farmer was only four years old. Carey Curie (the daughter) does not remember that, but a photo taken on that day has been preserved:
Recently, a similar picture appeared in the family of farmers: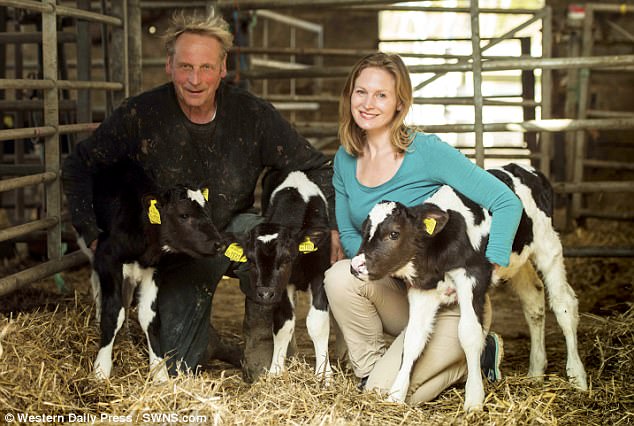 The farmer was impressed. The first two calves were born without any problems, but the third got stuck. He had to call a veterinarian. We now know that the animals are healthy. The Collingborne family has been on the farm since 1910 and has been engaged working with dairy cows:
"Dad recalled those triplets from time to time, but now it's nice to witness the birth of other ones",
– said the daughter of a farmer.