Fendt's latest machinery was presented in Germany (photo)
"Experience Fendt at First Hand" was the slogan of the Field Day organized by Fendt and Saaten Union. Fendt's new developments and products were presented at the event, writes Agro-Center.
In particular, Fendt presented a new product for plant protection: Fendt Rogator 600, an updated self-propelled sprayer, and Fendt Rogator 300, a trailed sprayer.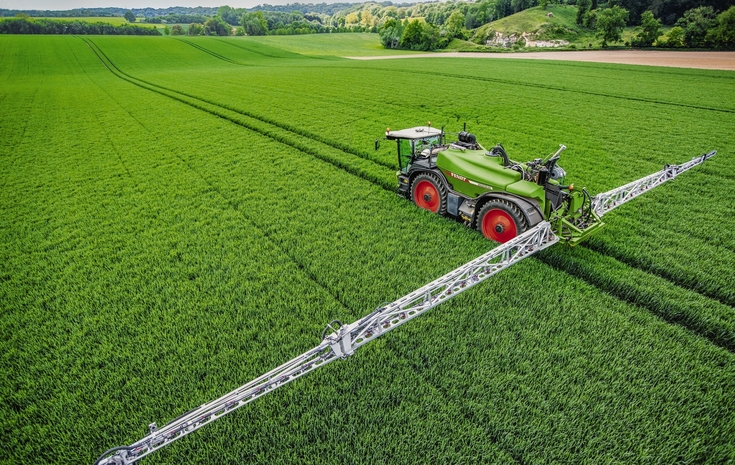 The main advantage of Fendt Rogator is its ability to save filling time. All versions of the sprayers of the 2019 model range are equipped with a new 5-way valve. It allows to speed up filling and minimize downtime. The use of a 5-way valve allows to optimize the filling process and ensures the supply of water to the flush gateway simultaneously with flushing the canister.
Another innovation is the new eQuadSelect nozzle carrier system. From now on, owners of both self-propelled and trailed sprayers will be able to regulate the work of four installed nozzles directly from the cabin.
With the OptiRinse function, automatic cleaning can be done directly from the cabin by pressing one button. Owners of the self-propelled Fendt Rogator 600 will be able to install an additional hydraulic control unit with a joystick in the cabin. It will allow controlling additional hinged equipment, for example, a granular spreader, directly from the cabin, and also to adjust the operation of the rear axle with a joystick. It also allows to overcome and compensate the lateral displacement on the slopes.
Self-propelled sprayer Fendt Rogator 600 has a tank capacity of 6 thousand liters and an increased rod width of 24 to 36 meters, thanks to a special assembly mechanism. The machine will be available in 2019.
Let's recall, that the JCB company introduced an updated version of a forklift for farmers.