Farmers came up with an original way to fight the pandemic (photo)
The agrarian community is actively involved in the fight against coronavirus on social media.
Agro-Center tells more about it.
Details: The farmer group "Razon Syla" creates and distributes information posters that say "Stay at Home" on Facebook.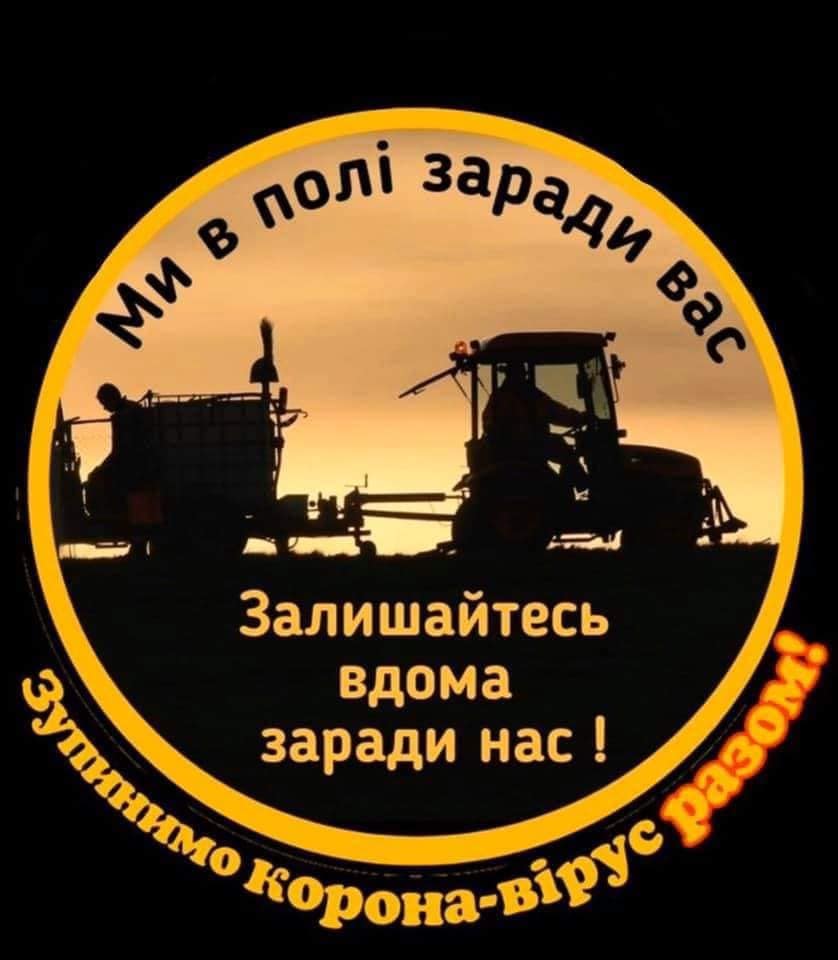 The author of the idea is farmer Boris Naumchuk.
Other farmers support the online fight against the pandemic in the comments section. Andrey Almashiy expressed the collective opinion of agrarians with the words "We are on the front lines".
Source: Agronews 
Read more: Small food markets will operate during the quarantine