Condensed buffalo milk from Transcarpathia
In the Transcarpathia, near the outskirts of Vinogradov, there is a unique buffalo farm. The farm produces milk, sour cream, cheese, butter, kefir, yogurt, and mozzarella cheese from buffalo milk. The owners also hold tastings and sell their products. The latest new product is condensed buffalo milk, writes "Agro-Center".
Buffalo is an agricultural animal that was extremely popular in Transcarpathia. Nowadays, the "Carpathian Buffalo" farm is engaged in the restoration of the population of Carpathian buffaloes. The farm is located near Chernaya Gora on the outskirts of Vinogradov.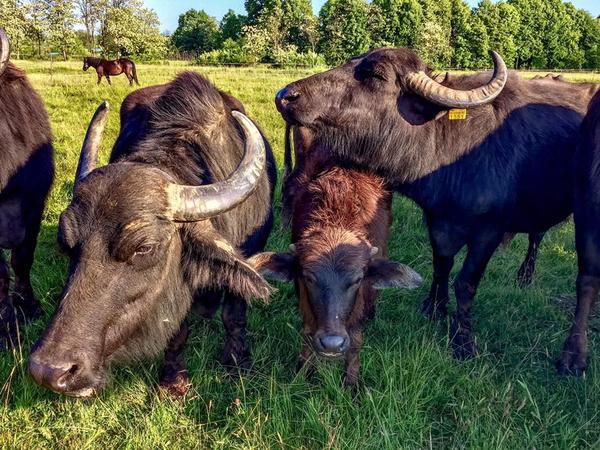 Buffaloes don't need any special care but their maintenance is more expensive than the maintenance of cows due to the animals' excessive appetite. Buffalo milk has more fat than cow's. One buffalo gives about 6-7 liters a day. Farmers admit that they spoiled a lot of raw material before learning to cook delicious products from buffalo milk.
Recently, farmers at the "Carpathian Buffalo" farm began to make a real delicacy for condensed milk lovers. It is made exclusively from milk and sugar.
Their condensed milk is nutritious, not too sweet, has a delicate taste.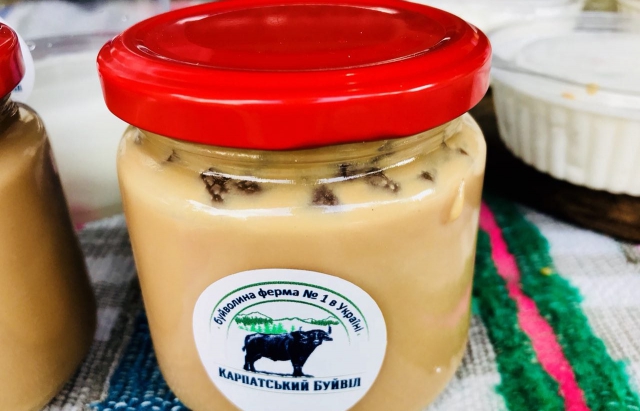 The farm's real source of pride is their Mozzarela di Bufal. Mozzarella is made here according to Italian technology. Those who were fortunate to try the product, say that it is even more delicious than in Italy.