Lifehack for Ukrainian road builders: Czech bitumens are effective even when used during cold weather (details)
The company "Mogul Lubricants" imports high-quality Czech bitumens, which are used in the construction of roads, even at low temperatures, exclusively to Ukraine. Such bitumen can help Ukrainian road builders to repair roads even in the winter, writes "Agro-Center".
Plasticity, excellent characteristics even at low temperatures and sharp temperature drops, resistance to deformations of different types – these qualities make bitumens irreplaceable when it comes to building and repairing roads. In the construction, bitumens are used during building roofs and floors. More than 90% of all produced bitumens is used in road construction because oil bitumen is a very convenient and inexpensive material for the construction of roads.
In Ukraine, the company "Mogul Lubricants" is an official importer of high-quality Czech bitumens made at the PARAMO plant.
"Bitumen and asphalt production of the PARAMO plant is based on more than a century of traditions and know-how. That is why we can offer products for virtually all areas of construction and repair, ranging from road binders to special waterproofing products designed to protect foundations, roofs, wooden structures, metal structures, and other objects that require protection from moisture. Asphalt and bitumen products from PARAMO meet all European requirements of quality and ecological safety. Each product is made in accordance with these standards,"
— said the Head of the company Dmitry Kuzminichuk.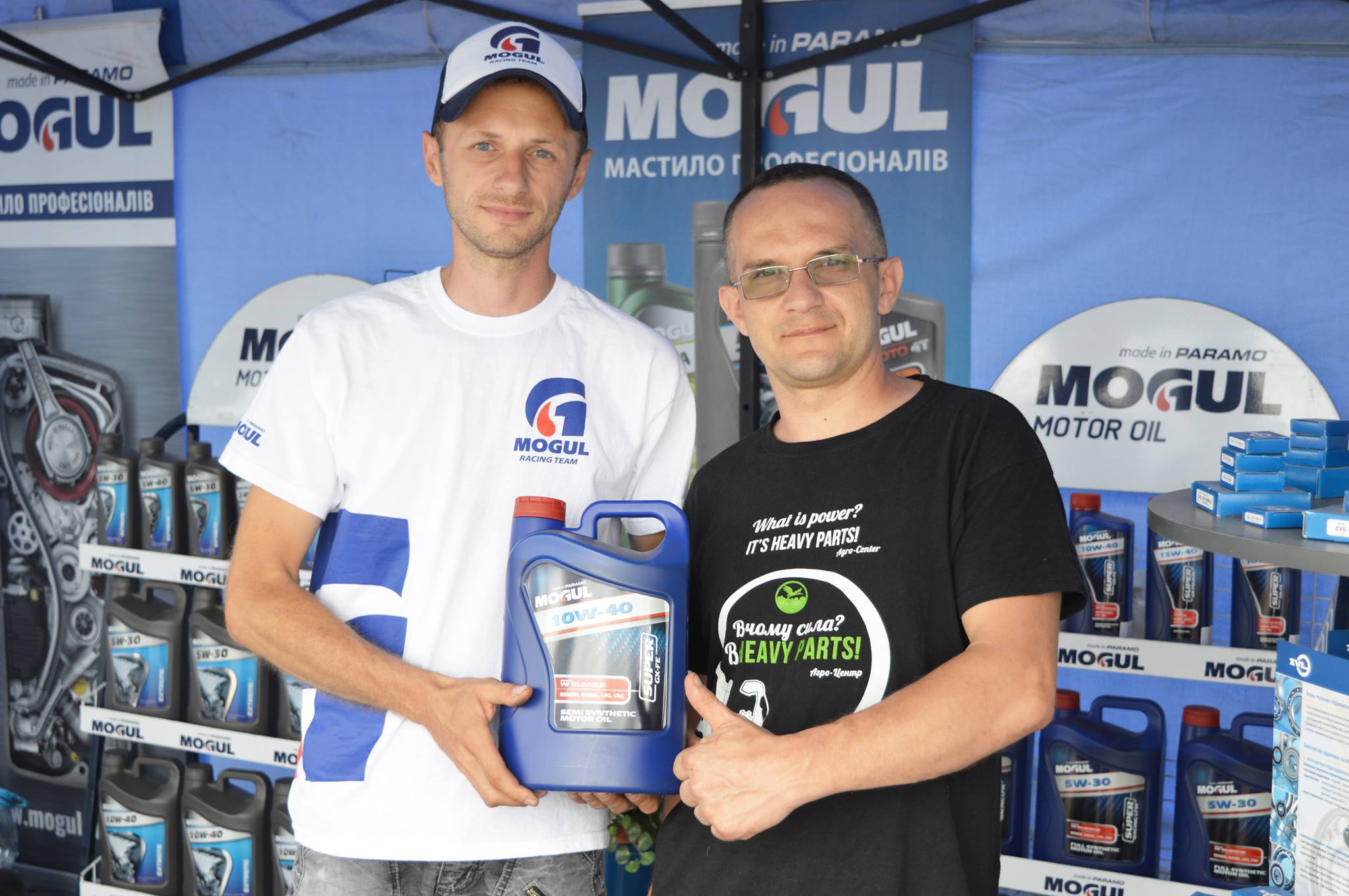 Oils and bitumens from PARAMO are represented in Ukraine by "Mogul Lubricants". On the photo: Dmitry Kuzminichuk – Head of "Mogul Lubricants" (on the left)
The partners of the company can be sure of quality when they use PARAMO products.
You can buy the products or consult a specialist about the PARAMO bitumens by contacting "MOGUL LUBRICANTS" directly. Address: Rivne, Robitnychyi Ln, 6A. Manager Dmitry +38 (097) 750 0 750.
Click on the link below for more information on bitumens and oil.